PRIVATE DINING
Aldea's unique bi-level space lends itself to a variety of events and occasions. From intimate seated dinners in our Wine Room, to a buyout of the Mezzanine for cocktail-style events, or a private kitchen demo and multi-course tasting menu in the Chef's Area, we work with each guest to customize their ideal menu and experience.
THE CHEF'S AREA
Located next to our open kitchen, Aldea's Chef's Area can be transformed into a semi-private event space for up to 12 guests. Take the best seat in the house while watching Chef Mendes and his team prepare a 6-course custom tasting menu with premium wine pairings for your party. Become mesmerized by the quick movements of the chefs, intoxicated by the aromas of the food, and entertained by the joys of dining in the Chef's Area.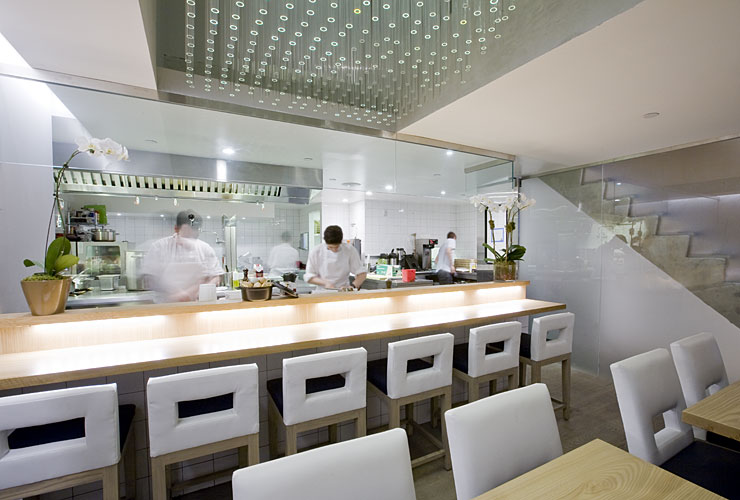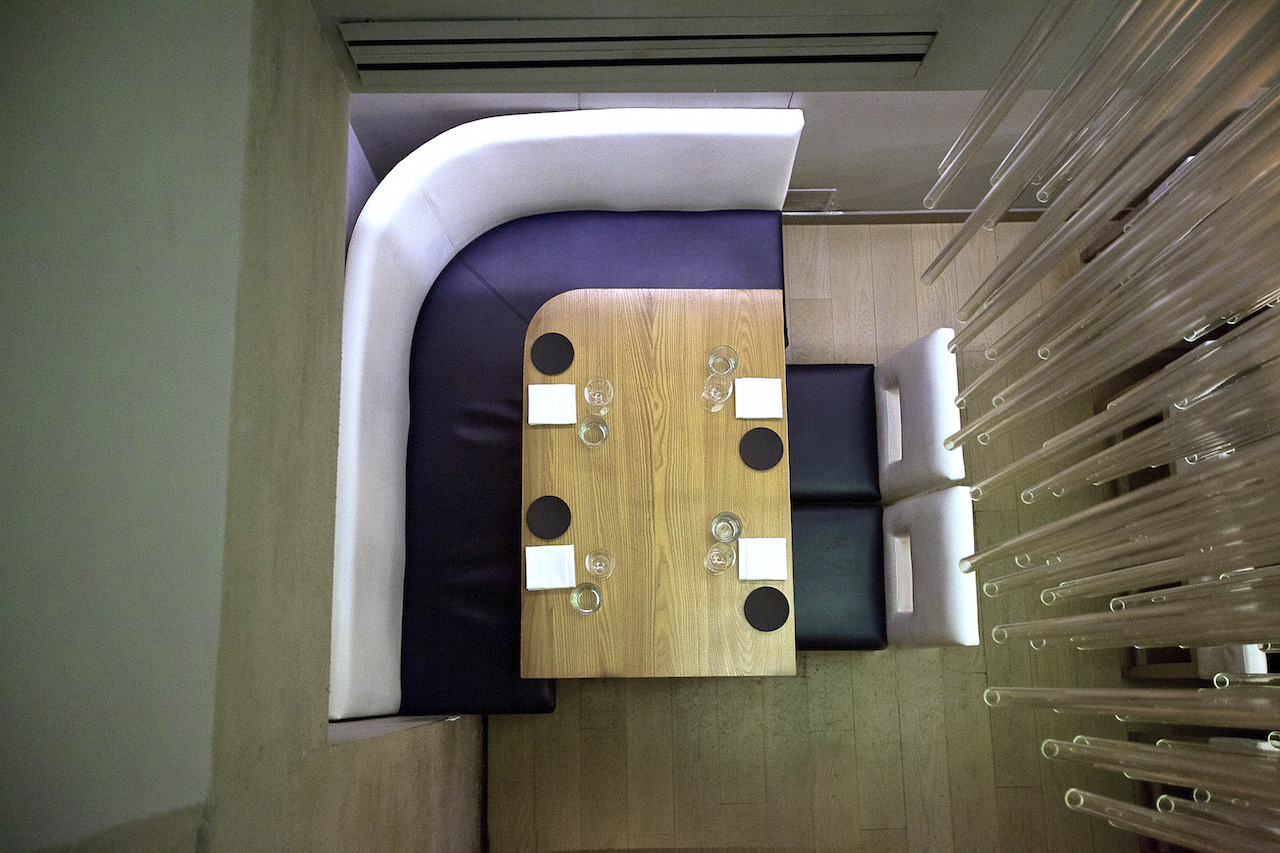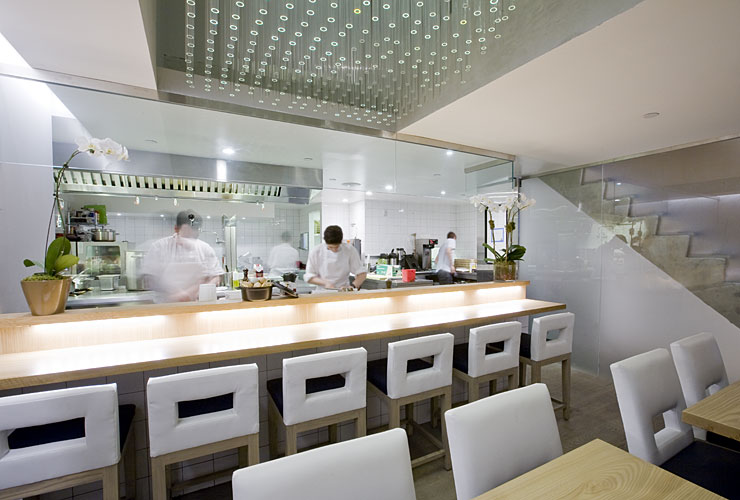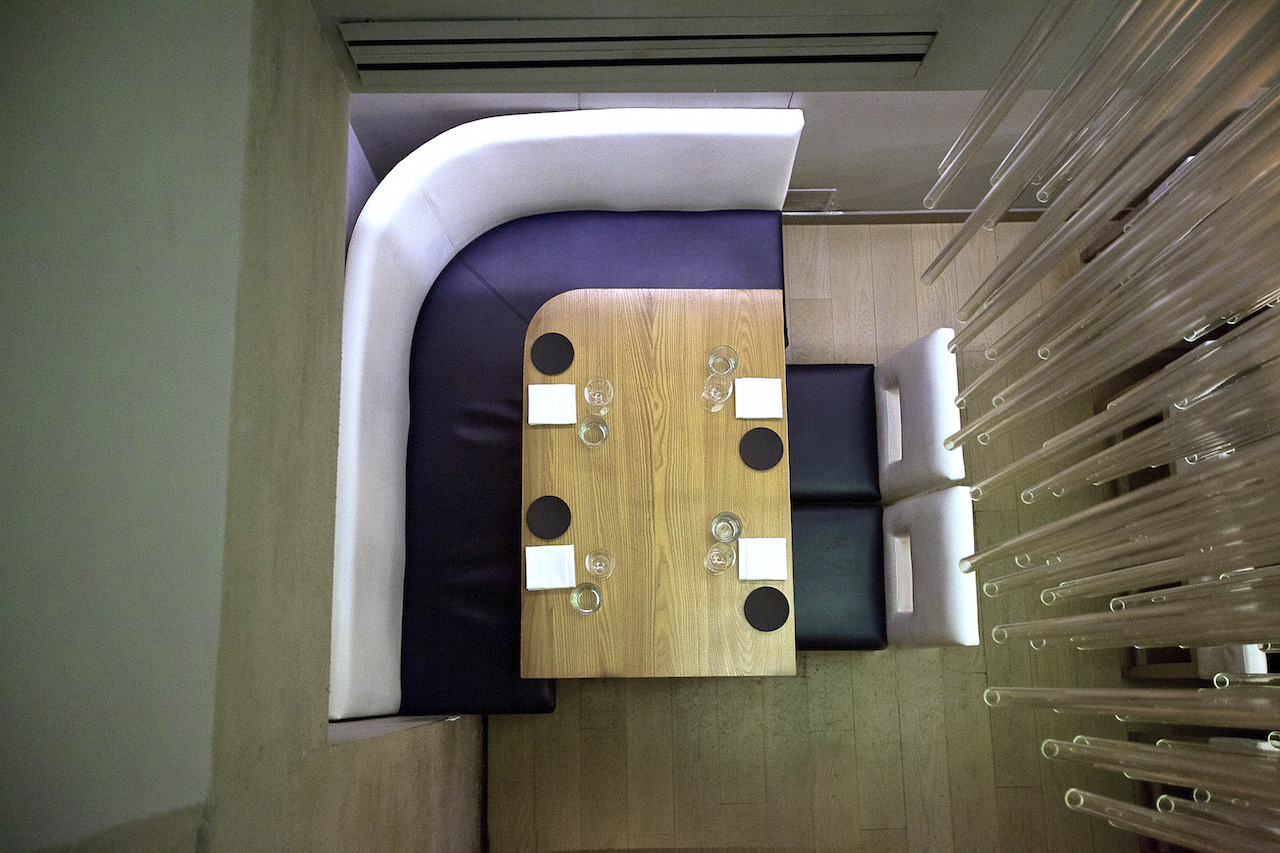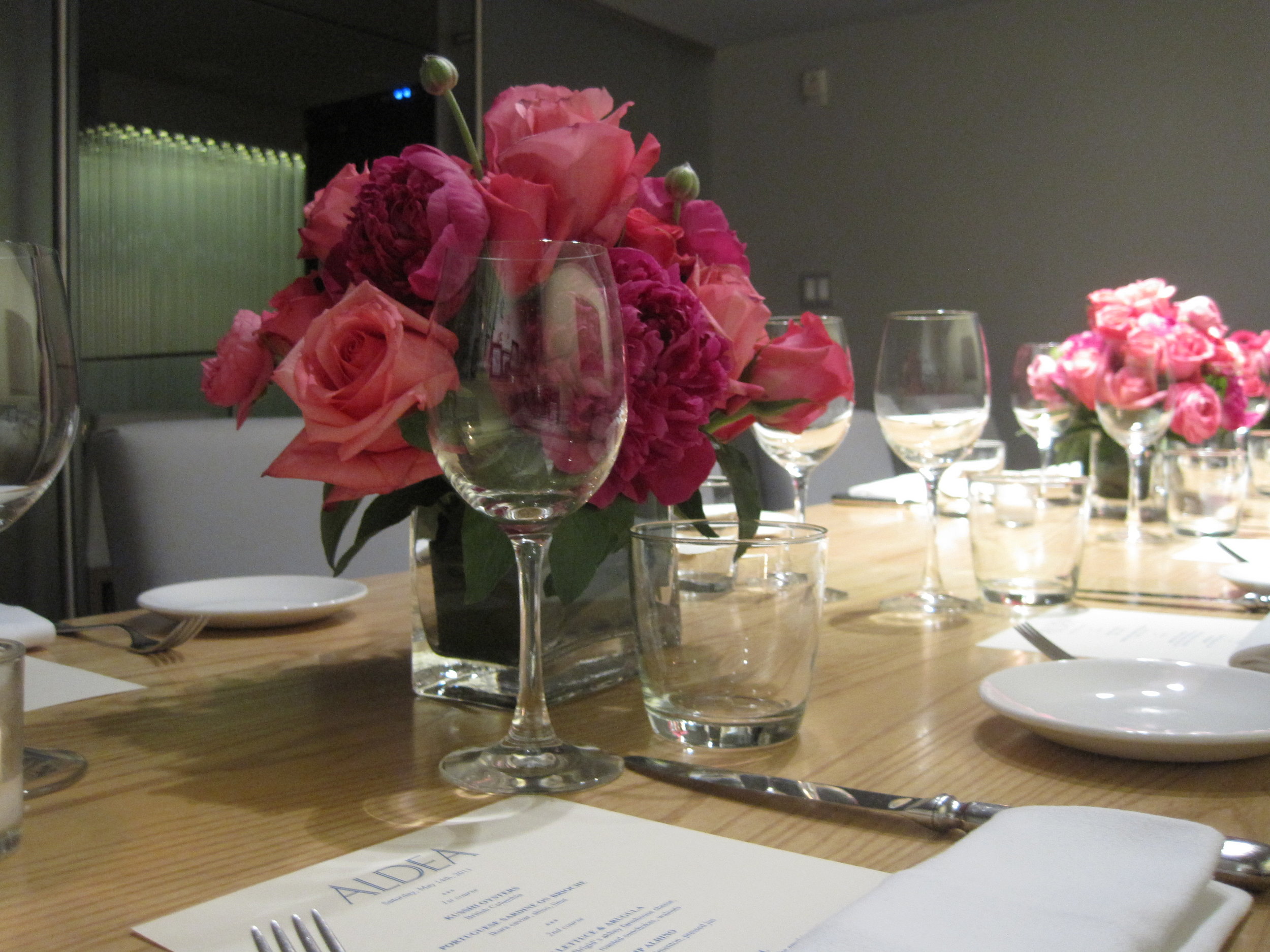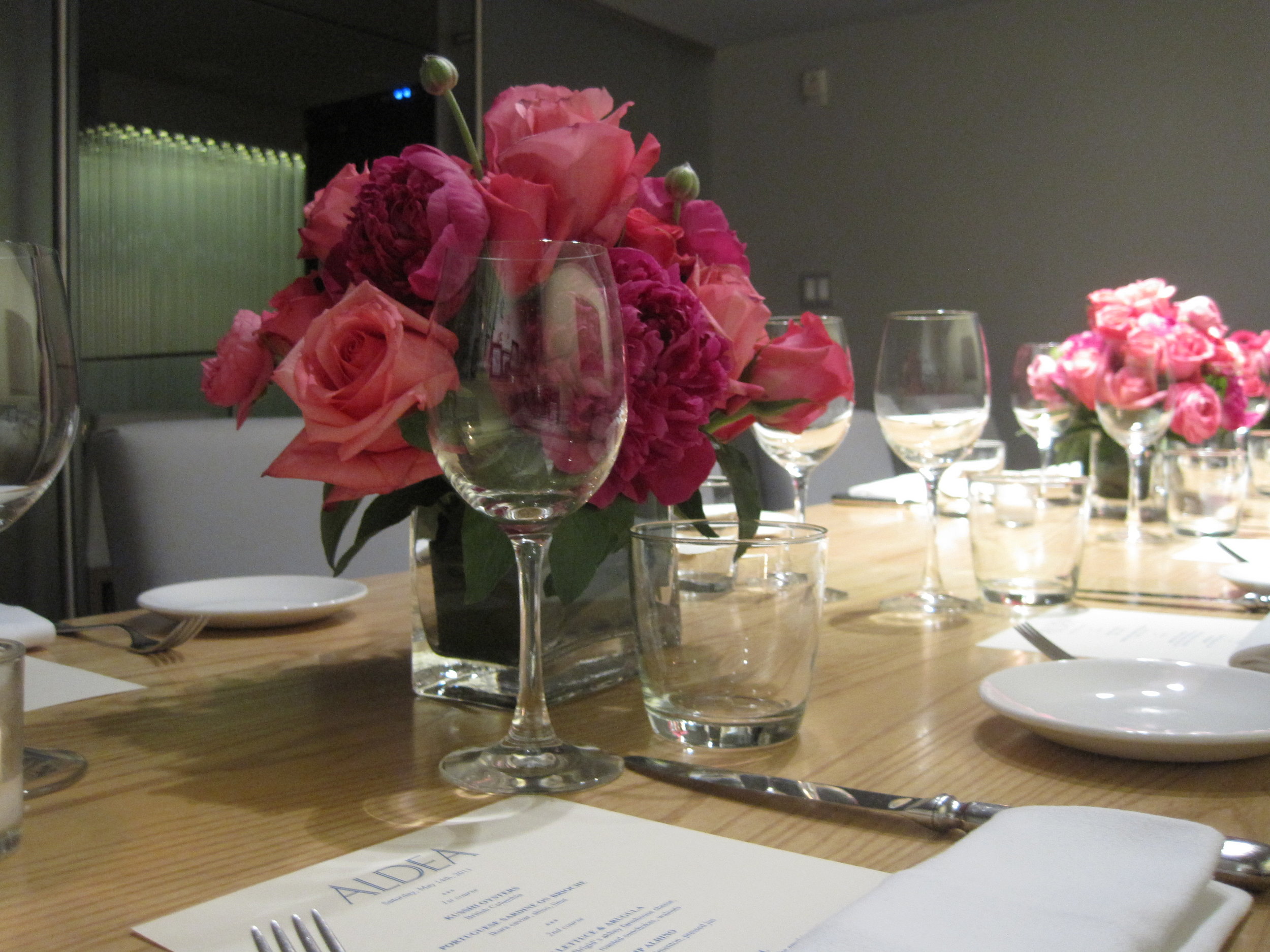 THE WINE ROOM
(private dining room)
For a more intimate setting, the Wine Room is a modern and serene private dining area that can comfortably seat up to 12 guests. Situated on Aldea's Mezzanine behind frosted glass doors, the space is ideal for corporate gatherings, surprise birthdays, and other festive occasions.
The Wine Room can also be used for cocktail receptions both separate from, and in conjunction with, a large group dinner on the Mezzanine.
Packages include:
Custom 3-Course and 4-Course Prix-Fixe Menus
Custom 5-Course Tasting Menus
Custom 8-Course Chef's Tasting Menus
Customized wine pairing
Cocktail and canapé receptions
MEZZANINE
Located on the restaurant's second floor overlooking the bar and main dining room, Aldea's Mezzanine can host a cocktail reception for up to 40 guests, or a seated dinner for up to 25 guests. The open-air space offers the full energy of the restaurant, while also providing privacy for your party.
Guests who reserve the Mezzanine for a seated dinner have the option of beginning their evening with a reception on the Mezzanine Bridge or in the Wine Room (additional) with our signature "Cocktail and Canapé Package".